No matter how you feel about it, everyone is talking about the upcoming Avatar 2: The Way of the Water. The sequel that people have been waiting over a decade for, will be sending viewers to the visually stunning CG world of Pandora and the home of the colorful Na'vi. Now, unless you're ten feet tall or can use a pair of stilts, it might be a little difficult to achieve cosplay accuracy in terms of height; but with body painting and possibly some prosthetic work, you can become your own Na'vi in time for the movie premiere in December.
Let's start with the biggest challenge, the blue skin tone. This can be achieved with face and body paint but the decision remains on whether to paint the full body or utilize a bodysuit. A bodysuit can be more comfortable to wear in public and will save time getting in and out of cosplay.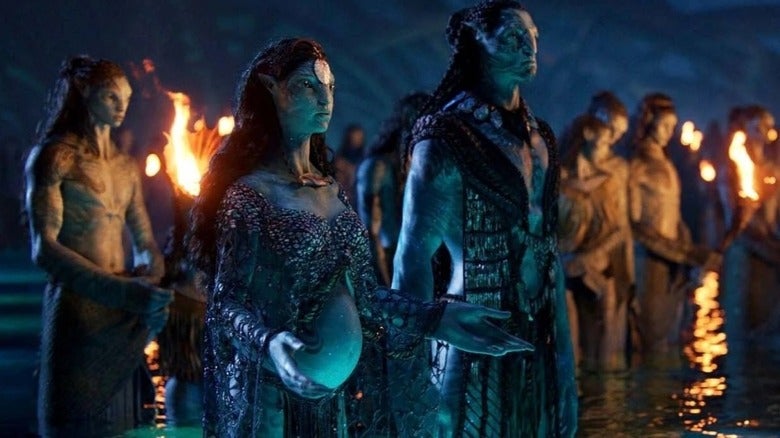 While you can use fabric paint and a brush to paint the natural striping of the Na'vi onto the bodysuit, airbrushing the details onto the bodysuit will make them look more natural. If unsure of techniques, look for video tutorials for airbrushing bodysuits online but regardless of the method you use, you'll either need someone to paint you while you wear the bodysuit (or vice versa) or use a bodyform or mannequin to stretch the fabric while you paint.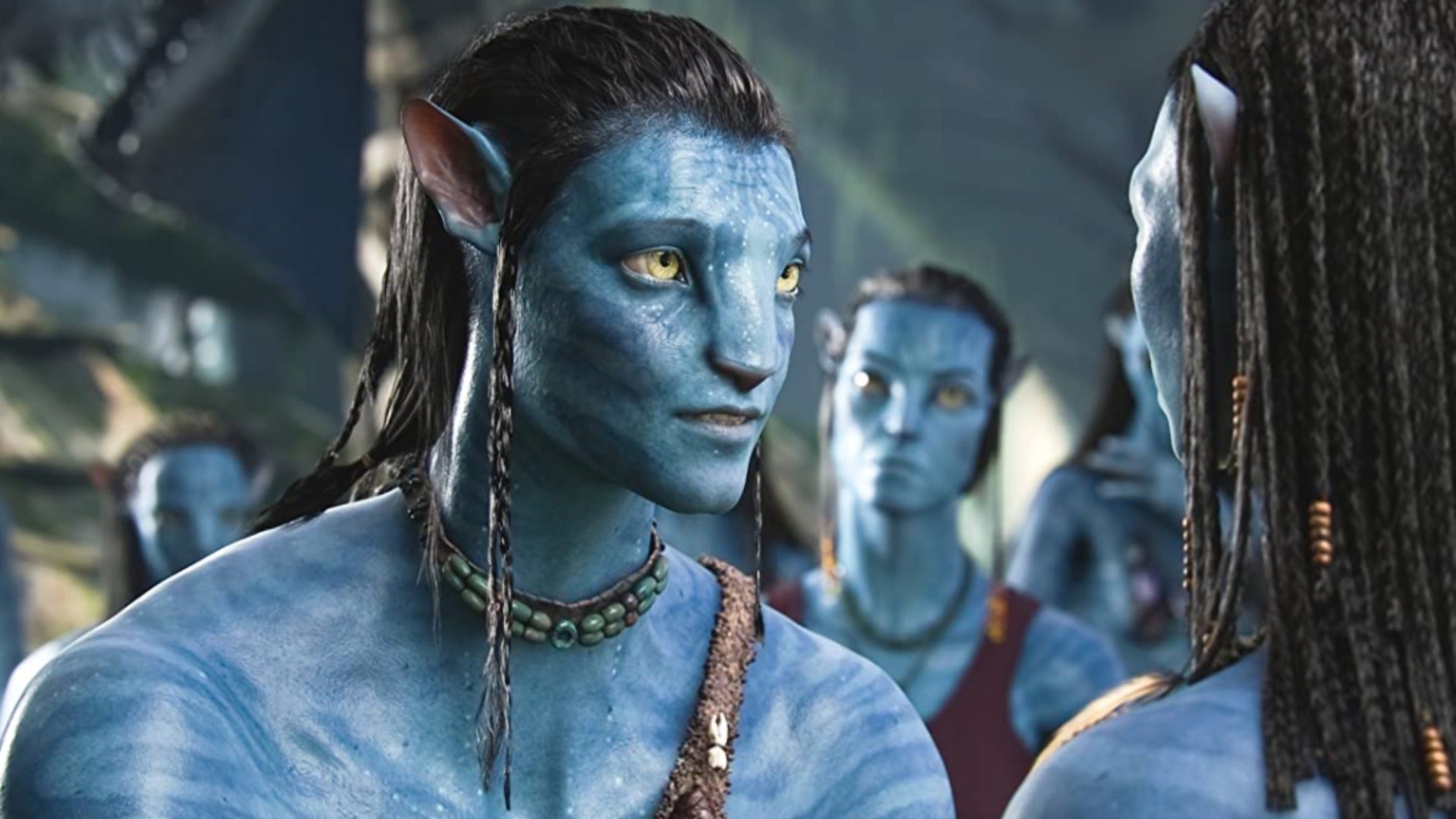 Even if you use a bodysuit, you will still have to do a good bit of painting directly onto your skin. For long lasting color, use an alcohol-based paint. While it is more difficult to remove at the end of the day, water-based paint will bleed if you sweat and rub off on your costume…and other people. It's also best to pay more to use cosmetic grade paints (like Mehron) and never use a paint that's not specifically meant to be used on the body. If you use water-based paint, top off your work with a sealant spray like Kryolan Fixer Spray to help slow down the inevitable predicament of your body paint eventually rubbing off.
To take the transformation even further, you can utilize prosthetics to change the shape of your nose, brows, upper lip region and ears. For a one time use (unless you are extremely careful during removal), you can purchase a foam latex prosthetic like this one available through FX Warehouse. You can also create your own foam latex prosthetics through various online tutorials as well. The final body part is the tail, which can be made many different ways from latex to spandex and can be attached to the bodysuit or to the clothing under the waist band.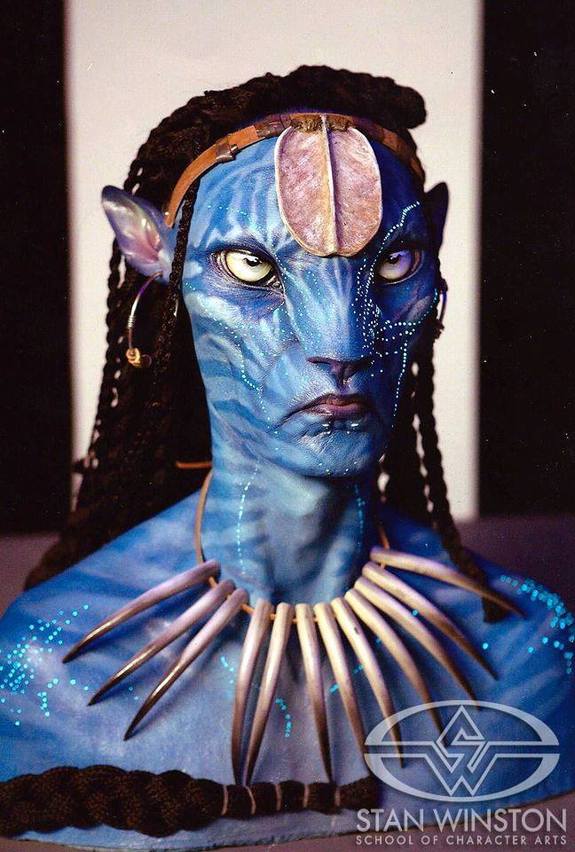 For clothing and hair reference, head over to the Stan Winston School of Character Arts website where they display many of the molds used and detailed busts that were created for the movie. It's the best insight into the intricate detailing and creation of each character. Their courses can also teach you various techniques used in making various costumes, props and animatronics as well as hair and makeup techniques from the masters of movie magic.
While this can be a challenging cosplay due to the number of techniques used, remember that each new skill you learn, becomes another method you can use forever.
Avatar: The Way of Water premieres in theaters December 16, 2022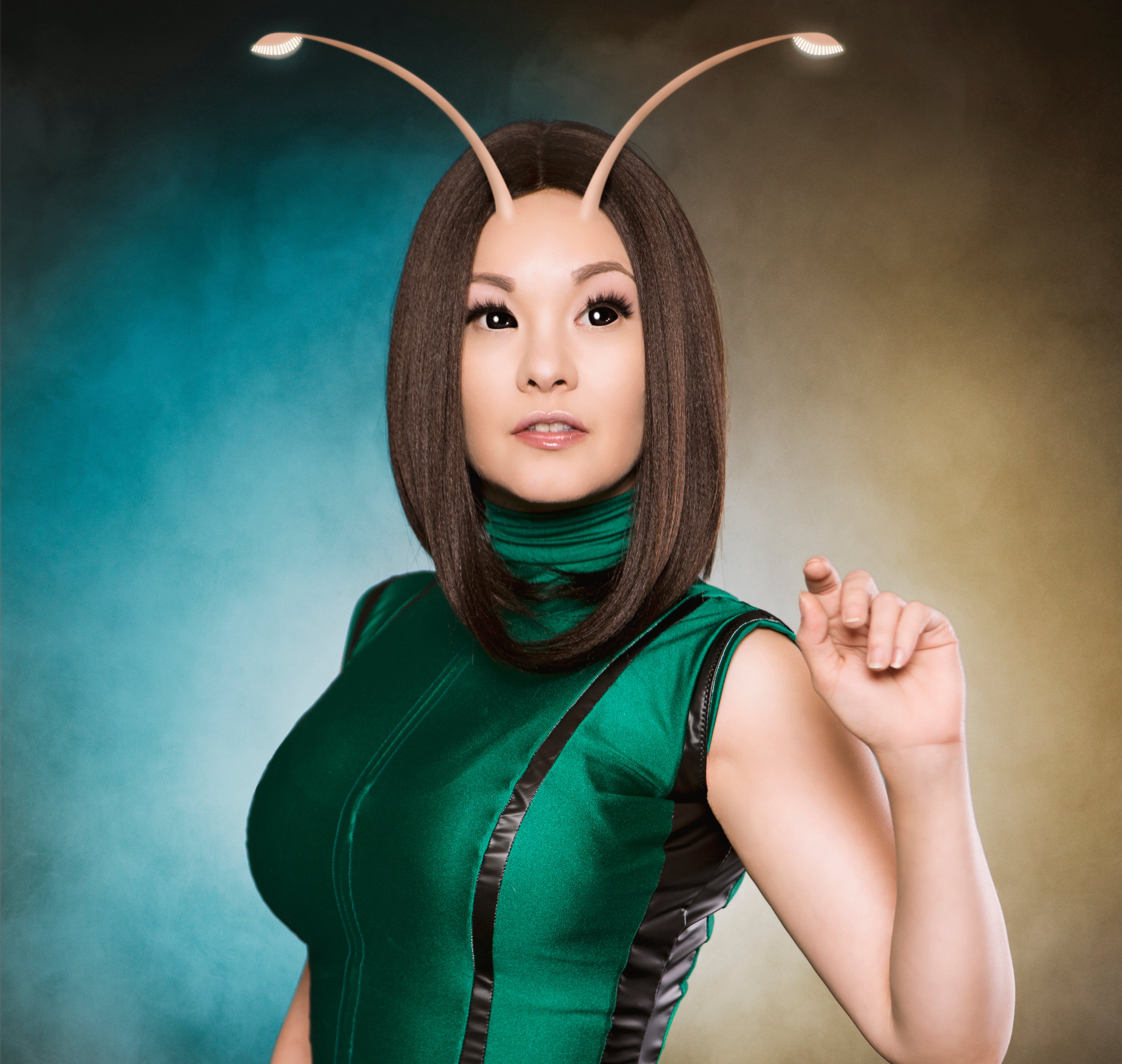 Contributor
Ani-Mia has been cosplaying since 2008 and her love for video games, comic books and anime are reflected in her wide variety of cosplay costumes. She has been a cosplay guest at over 150 conventions across the globe as well as judged championship cosplay contests, appeared in both online and print magazines as well as television appearances. She's also the Cosplay Writer for Otaku USA Magazine, the premiere print magazine about anime and manga in the United States, and an official video host for PreviewsWorld catalog and Sapphire Studios.
This post is from: https://www.cosplaycentral.com/topics/cosplay/guide/how-to-cosplay-as-a-navi-from-avatar-the-way-of-water
Comments
comments