There's no better time than Halloween to express your creativity with costumes and accessories that take you to a whole world of fantasy for the night. Whether you make them from scratch or you buy them pre-made, your choices are literally endless.
Among the most popular choices this year are witches, fairies, and dinosaurs, but video games and movie cosplays like Pikachu, Fortnite characters, Harley Quinn, and Spider-Man, are also very popular. Star Wars, Top Gun, and Barbie also made the top 50 list this year.
The cosplay industry went through a rough patch in 2020 during the COVID-19 pandemic, when events stopped and sales went down. But its market size is growing again and is projected to reach over $23,008.3 million by the year 2030.
What are cosplay costumes?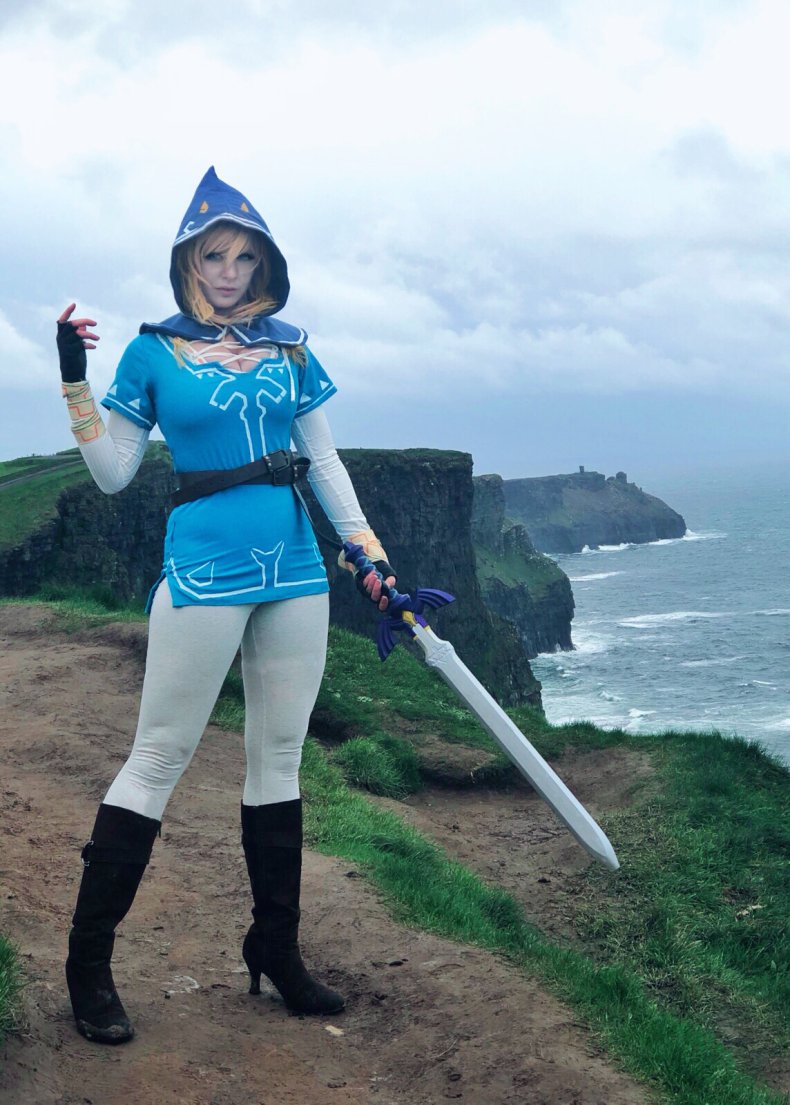 Cosplay is an art in which people, whether professional or amateur, wear costumes and accessories to represent their favorite characters from comic books/manga, anime shows, TV series, movies or popular video games.
The term cosplay—a portmanteau of "costume play"—was coined by Japanese filmmaker Nobuyuki Takahashi after he attended the 1984 World Science Fiction Convention (Worldcon) in Los Angeles. But the art of dressing in costumes for parties and masquerade balls has been around since the 15th century.
The most popular cosplays of 2022
NEWSWEEK SUBSCRIPTION OFFERS >
There are different types of cosplays, and the major ones include characters from video games, movies and television. Currently, the most popular cosplays are those that impersonate movie characters, with 43.1 percent of the entire market sales, primarily due to the growing popularity of fictional and mythological characters in the industry, according to Allied Market Research.
Most people like to get their pre-made cosplays from specialty stores, with 63.2 percent of sales registered in this segment of the market, but online sales are also projected to grow by 2030.
The most popular movie cosplay this year is Spider-Man, which is the second most popular Halloween costume in general, according to Billboard. Stranger Things characters and Harley Quinn also made it to the magazine's top 10 this year. For video game lovers, the top of the Ranker list this year is characters from The Quarry, followed by Super Mario Strikes and MultiVersus.
Tips to make the best cosplay costume from scratch
Lisa Lou Who, a prominent cosplayer from Minnesota, told Newsweek her three biggest tips to create the best cosplays from scratch, which include hitting up Google and thrift shops and getting crafty with hot glue.
1. Google
According to Lisa, Google is an essential tool, especially in the beginning, where you can find tutorials and guidance for everything that you need:
"Generally, there are so many people who have done tutorials on various tactics. Let's say you need to make a pair of horns for something, you're going to find YouTube videos of those, and people writing blog posts," she said.
READ MORE
2. Thrift stores
Thrift stores offer good quality products at a very cheap price, and that's why Lisa suggests sourcing your fabrics and materials there. You can pick up old clothes made with fabrics that match the idea of the cosplay you have in mind and then rip them apart—there's your easily sourced cheap material ready to use.
3. Hot glue
Making your own costumes implies lots of sewing, but don't worry if you don't know how to sew. Hot glue can work magic too.
"When you don't know how to sew you can hot glue fabric, especially for starting out," Lisa said.
Lisa usually makes her cosplays in just a few days, and that's because she learned how to sew before even developing a passion for cosplay, but if you're inexperienced it may take you longer.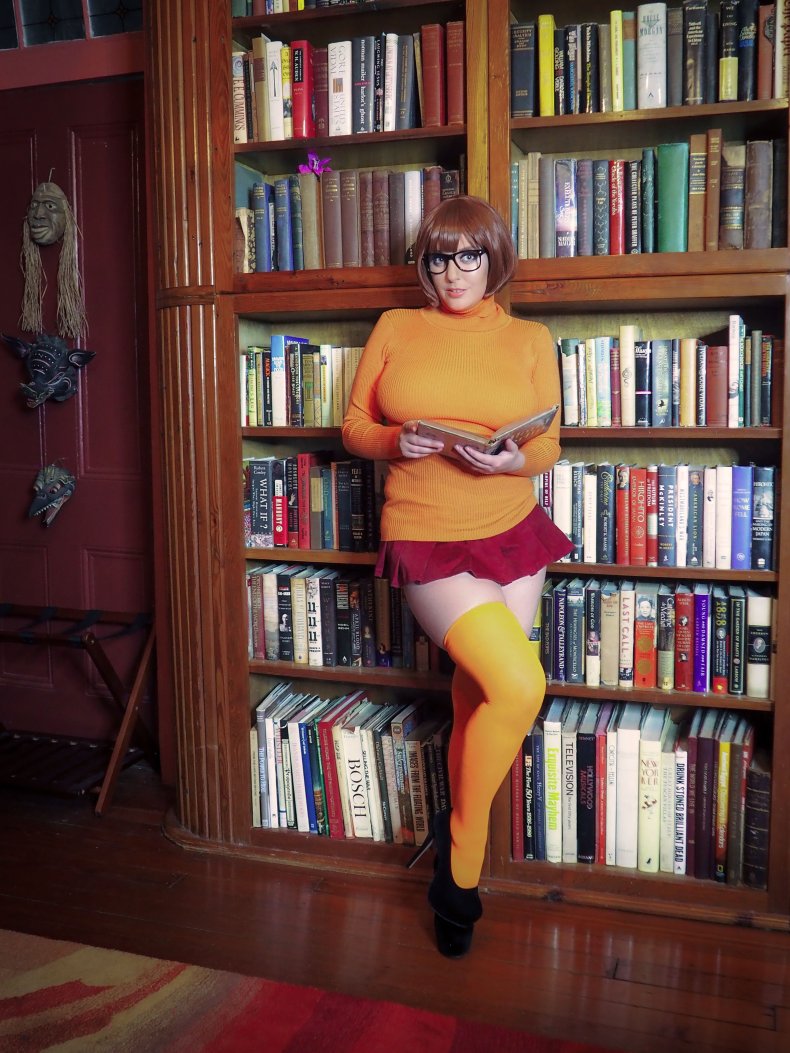 How to bring your costume to life: Wigs and makeup
When it comes to bringing cosplay to life, the wig and the makeup are everything, said Lisa.
"When people look at you, the first thing they're gonna look at is your eyes, so right from the beginning, I got used to wearing circle lenses which are like big contacts that actually make your eyes look bigger too, and then lots of eyelashes."
Makeup is not just for feminine characters, Lisa added: "Even still when I've done full-on male characters, I still have lots of makeup on, because in that case you change your contour to change your face structure, and make your face look more masculine."
'You don't need to look exactly like the character!'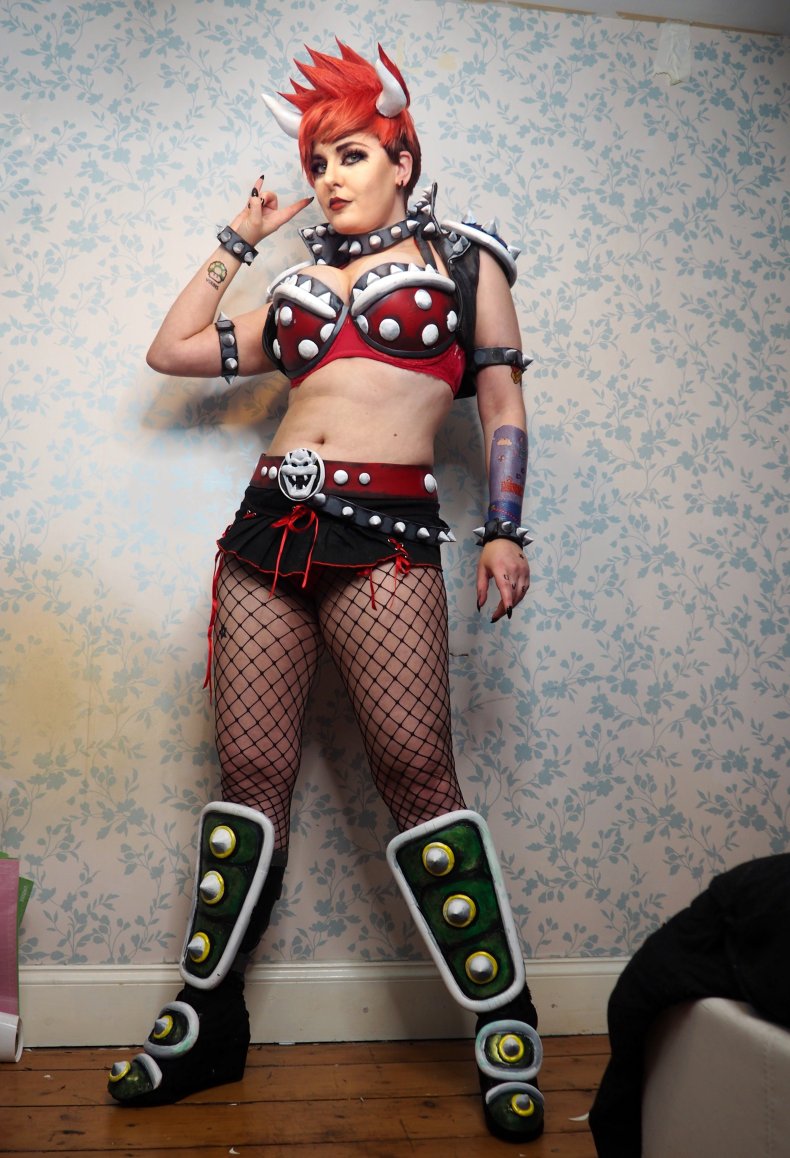 According to Lisa, cosplay is not about looking like the character—it's more about incorporating the essence of the character that you're trying to impersonate. In order to make a successful cosplay, you will need to replicate a few recognizable features that are typical of your character and that everyone knows them for.
"For example, if you want to make a Pokémon, deciding what are the distinguishable features of that Pokémon is going to be incredibly important. So let's say you're looking at a Pikachu. Obviously, colors are incredibly important, yellow, and then I think the most distinguishing feature of a Pikachu is going to be that electric lightning bolt tail.
"And as long as you have that tail and you're yellow and you have those red cheeks, everybody will know you're Pikachu, you can be wearing a tutu, or a ballgown, it doesn't matter!"
While there are male, female, and unisex costumes available, you can switch them around as you please.
"I know girls who have done sexy versions of [Super] Mario and they really nailed it. The key elements were the hat and the big bubbles on the blue overalls. One friend did like a pin-up 1950s version and she had little suspenders shorts, but it still did work, you knew exactly that was Mario."
Comments
comments