Everyone loves the Forger family from CloverWorks and Wit Studio's Spring 2022 anime series, Spy x Family. The fictional family is made up of the secret spy Loid Forger, assassin Yor Briar, and telepath kid Anya.
The action-comedy anime follows the story of Loid, a spy who's dedicated his life to undercover missions for the Westalia Intelligence Services' Eastern-Focused Division (W.I.S.E.).
In order to successfully complete a top-secret mission, he forms the Forger family with his adopted daughter Anya and an office worker named Yor.
The anime community has seen several Anya cosplays and Yor Forger cosplays, but a Spy x Family group cosplay with all three characters is a rare sight. Chinese cosplayers Lujiuerhei, Weilanran, and 这颗蛋超凶 (This Egg Is Incredibly Fierce) ride the anime's hype with their amazing photos showing the Forgers and their double lives.
Lujiuerhei and Weilanran are well-known for their Genshin Impact cosplays and have previously teamed up to portray Kaedehara Kazuha and his friend Tomo and Kamisato Ayato and Thoma.
Spy x Family group cosplay shows the Forgers leading their double lives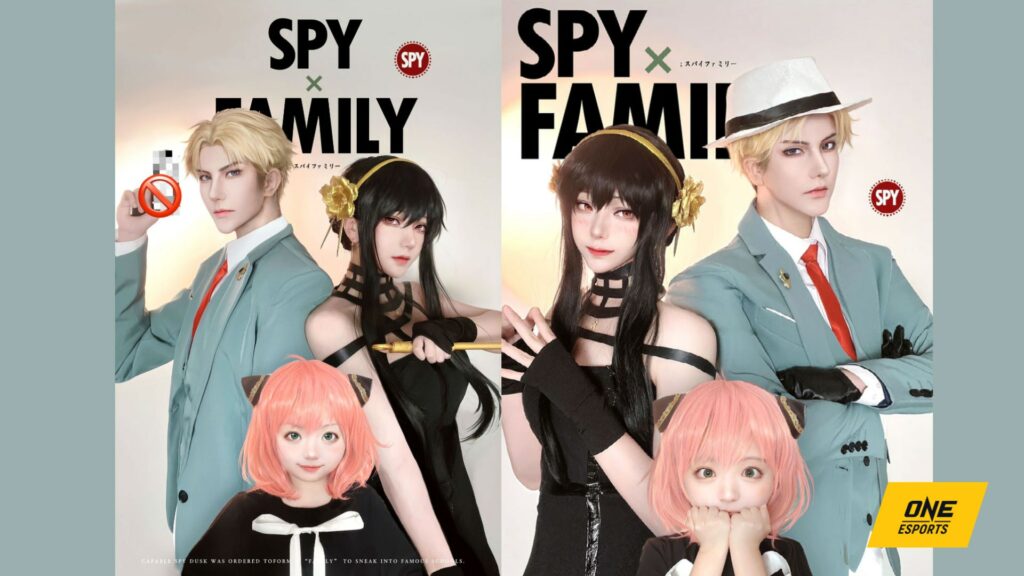 Their group cosplay showcased the Forger family in both their casual and formal outfits.
Lujiuerhei looked gorgeous yet deadly in Yor Forger's black Thorn Princess dress, even nailing down that yandere look on their face.
Weilanran brings the character's partner to life with their Loid Forger cosplay, complete with the agent's matching teal suit, white fedora hat, black gloves, and pistol gun.
Their adopted daughter, 这颗蛋超凶 as Anya, looks adorable in her black dress and triangular, black hair ornaments.
---
---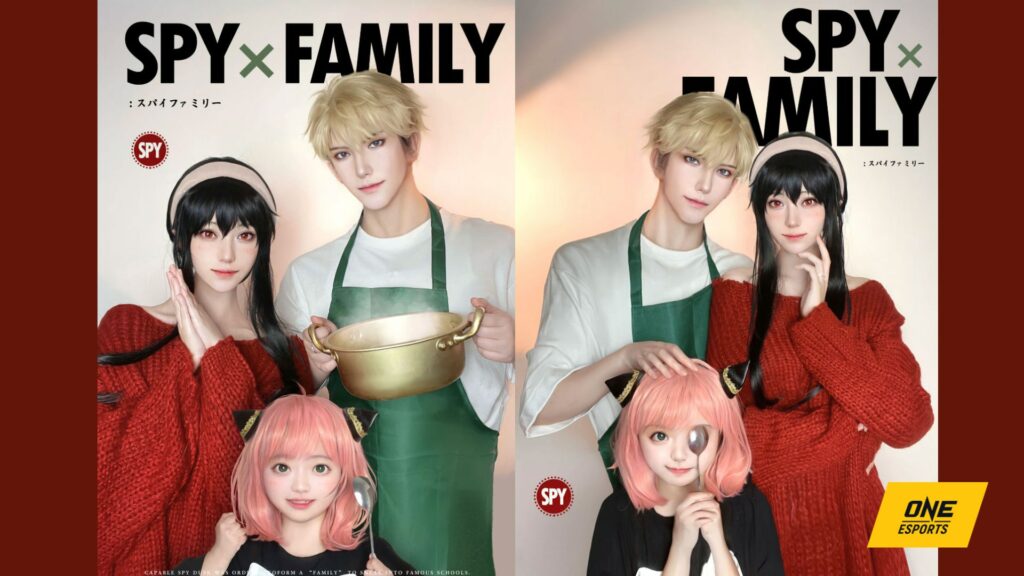 The trio also presented a homier, more casual vibe in a different photo set where Yor is wearing her off-shoulder, knitted red dress and Loid is sporting a plain white shirt and green apron. Looks like this family is ready for some good 'ol hot pot!
Spy x Family is now airing on Netflix, with new episodes released every Sunday.
Fans can check out Weilanran and Lujiuerhei's other cosplays on their Instagram accounts.
READ MORE: Genshin Impact group cosplay depicts Kamisato Ayaka as a third wheel
Comments
comments