Moon Knight is Disney+'s latest miniseries to release and MCU fans are excited to see a new character to cosplay. Oscar Isaac plays Marc Spector, otherwise known as Moon Knight, a mercenary with dissociative identity disorder (formally called multiple personality disorder). With costuming led by Meghan Kasperlik, who has worked on other superhero movies like The Amazing Spider-Man 2 and The Dark Knight Rises, the costumes are sure to wow. Luckily, Moon Knight's different personalities allow for many costumes and with varying degrees of difficulty to recreate.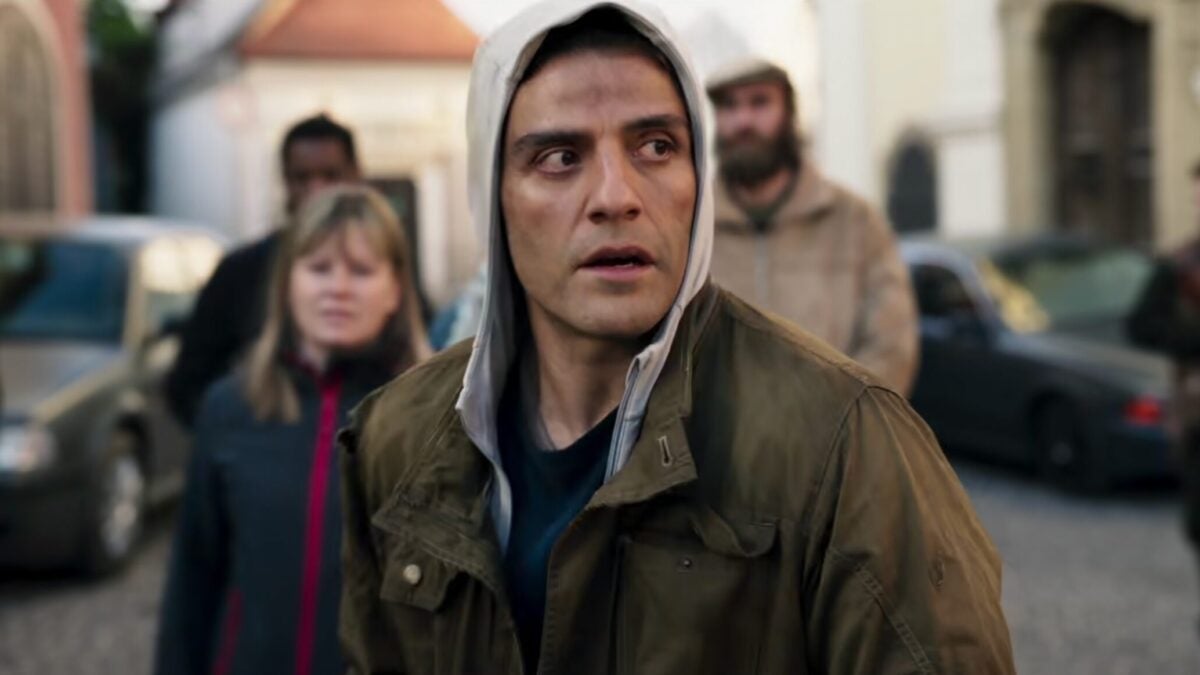 As Marc Spector, Isaac's costume is a more relaxed windbreaker and hoodie combination as shown on the movie poster, though screenshots show the jacket as a brown cotton or canvas jacket. Either way, this is an easy closet cosplay to put together. Layer either the heavier jacket over a zippered hoodie with a dark shirt underneath or go for the windbreaker look paired with a grey hoodie.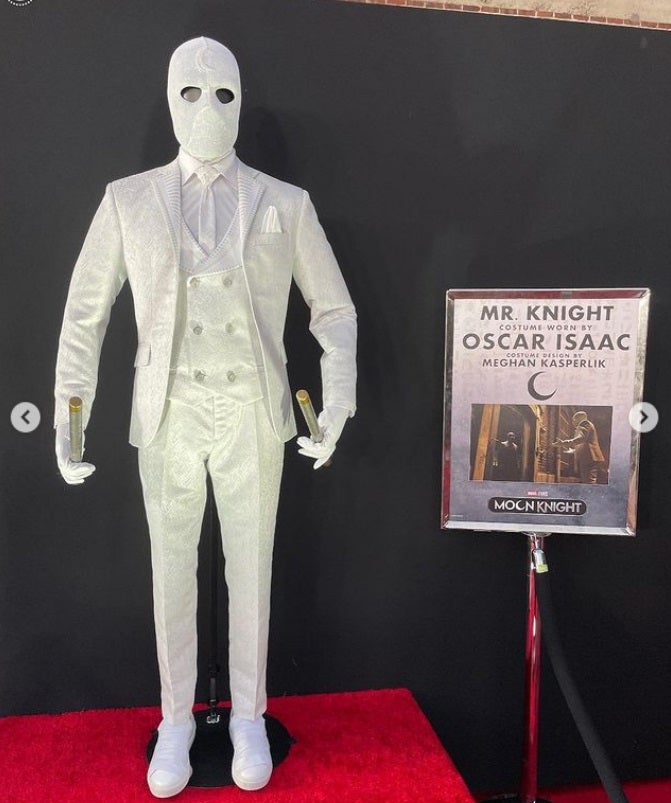 Isaac's costume for Mr. Knight can vary on difficulty depending on how detailed you want to make the cosplay. At its core, the Mr. Knight costume is simply a grey/white three piece suit with an added facemask. The facemask is similar in style to the ones worn by Spider-Man cosplayers. A face shield can be used with the mask to create a more rigid mask appearance. Then add the raised moon emblem and decorative stitching across the front.
If you want to take this up a notch, you can try to replicate all the various textures and patterns used in the movie suit. The suit jacket is made of a textured light grey fabric, as well as the pants, vest and tie. The vest also has decorative embroidery along the hems. A basic men's suit pattern isn't hard to find, but source one that has the right fit for your body. For the vest, McCall's pattern 8133 can give you a good starting point for the lapels with a little adjusting needed.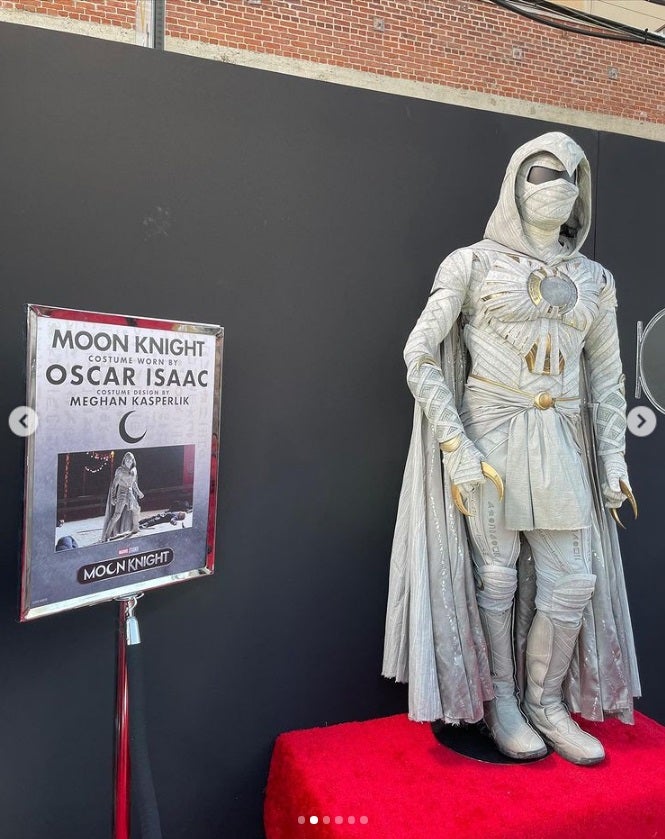 Finally, if you're up for a big challenge, try your hand at creating Moon Knight's Egyptian inspired costume. Just like mummies, Isaac's costume is covered in strips of fabric. Except these aren't tattered, spontaneously wrapped bandages. All the strips are finished, clean and intricately placed. Be ready for a lot of cutting and sewing, but it is great practice for creating straight sewing lines.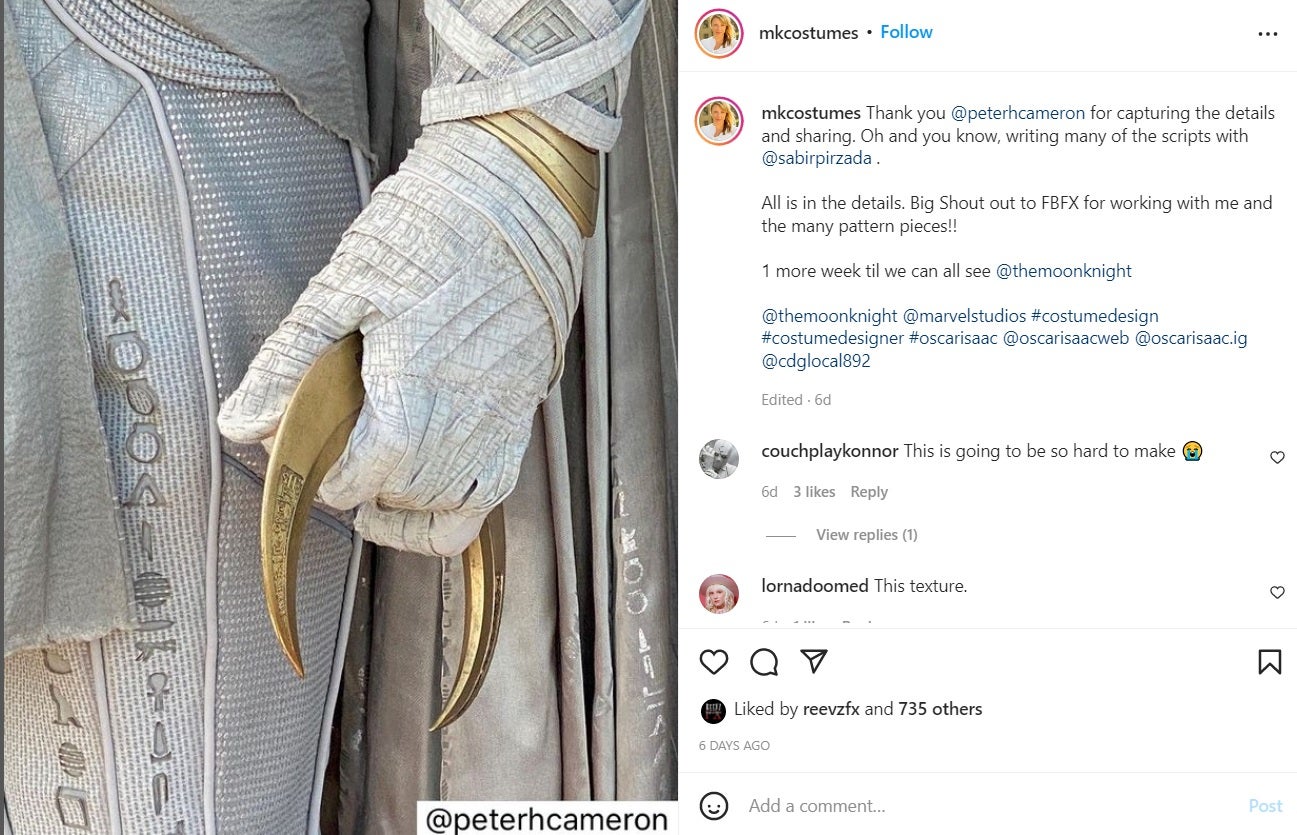 An option that can save you some time is to invest in a bias tape maker. You can purchase cheaper gadgets that will fold the fabric strips for you as you pull and iron; or, if this is something that you'll use often and worth the investment, Simplicity has a bias tape maker which has an auto feed and iron built in, allowing you to make 12 feet of bias tape in less than a minute.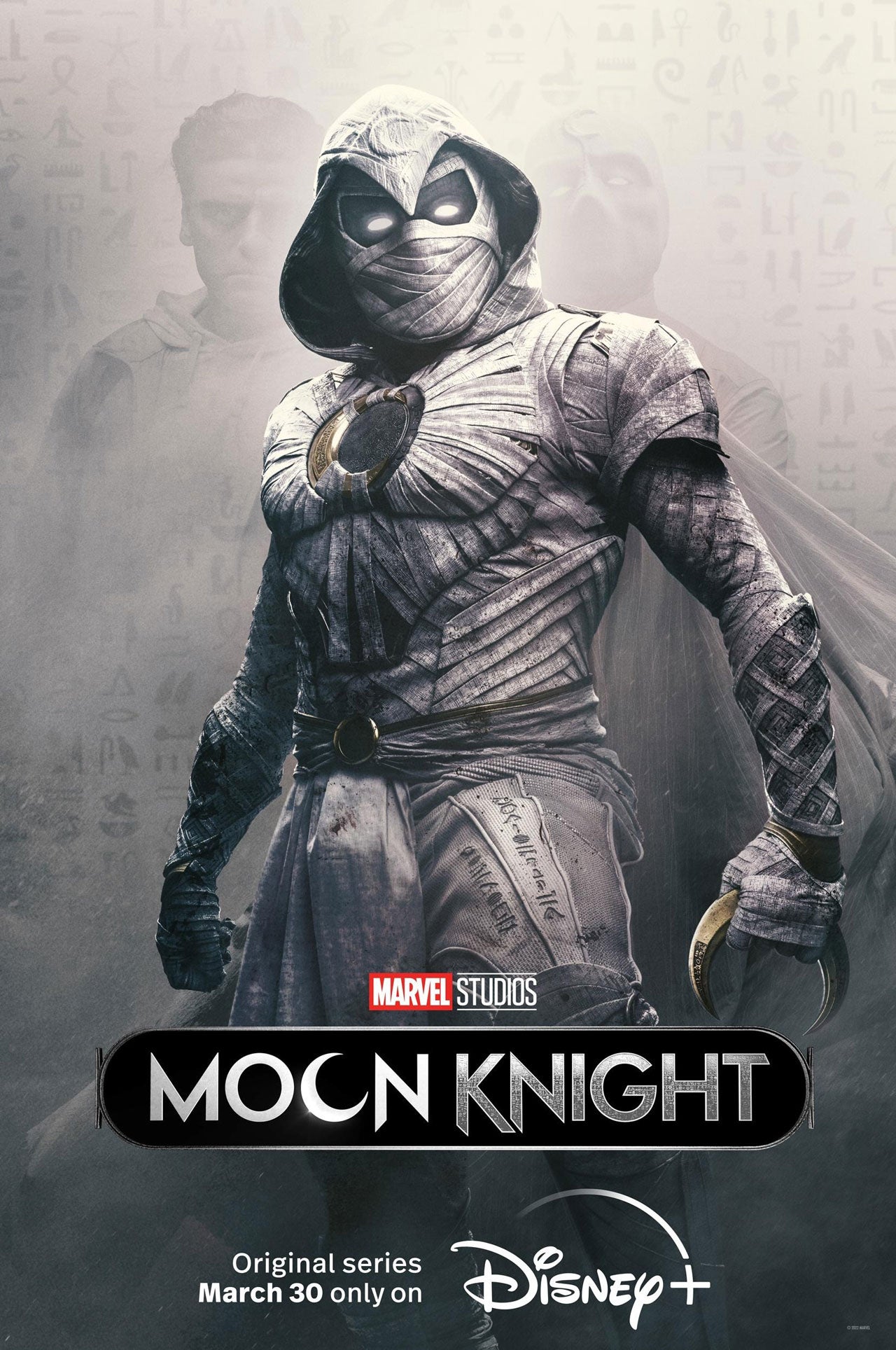 From there, it is careful patterning of the wraps which you will want to sew together or, preferably, stitch onto a bodysuit so they stay in place. The chest piece can be created from worbla or foam covered worbla and then wrapped with bandages as well. This same technique can be used for the shoulder pauldrons, greaves and gauntlets. For the cape, Simplicity pattern 1040 has a fantastic hood pattern to use and the cloak can be easily created from the same pattern with a bit of modifying.
Now that you've got some info to start with, get ready for some better looks at the costume now that the show has premiered on Disney+ today, March 30, 2022.
This post is from https://www.cosplaycentral.com/topics/cosplay/guide/how-to-make-a-moon-knight-cosplay-from-the-new-marvel-show
Comments
comments